Platforms: iOS
Website: spaceageapp.com
Styles: Point and click adventure, retro sci-fi, movement puzzles
Traits: Story driven gameplay, linear game path, peaceful, adventure, playful, puzzle
Space Age is truly an odd duck. Taking the player through various periods of the main character's life to assemble a quirky and captivating plot. The writing is clever and play is full of laughter.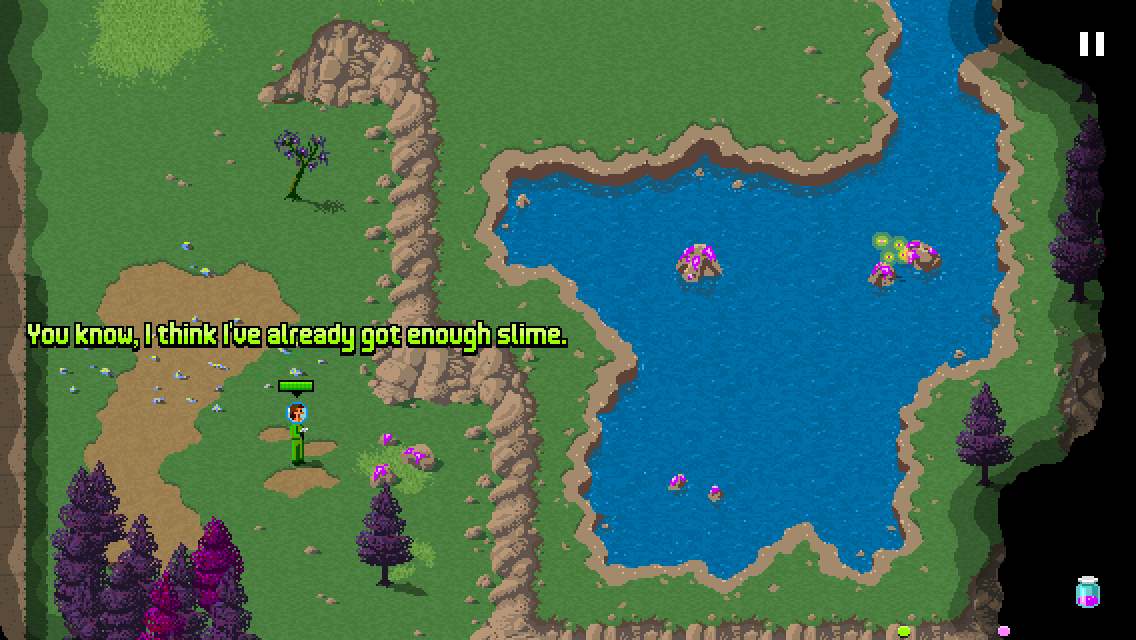 Full disclosure, I haven't yet finished the game. I'm stuck on a portion where you have to move with very particular timing and up until now, moving about has been fairly forgiving. In this particular scenario though, a few millimeters tapping in the wrong place and you're going to have to try again. I'm sure it's just that one area that's an issue, but it's keeping me more interested in other games...
Summary: Despite that bit of repetitive death, I still adore the game for it's writing, art style, and playful nature. One of the best $0.99 USD I've ever spent. The sound and sassy characters make this a really fun game.